How to add a subscriber
How to add a subscriber
To add a new customer Click on ::: then click on Create PPPoE accounts.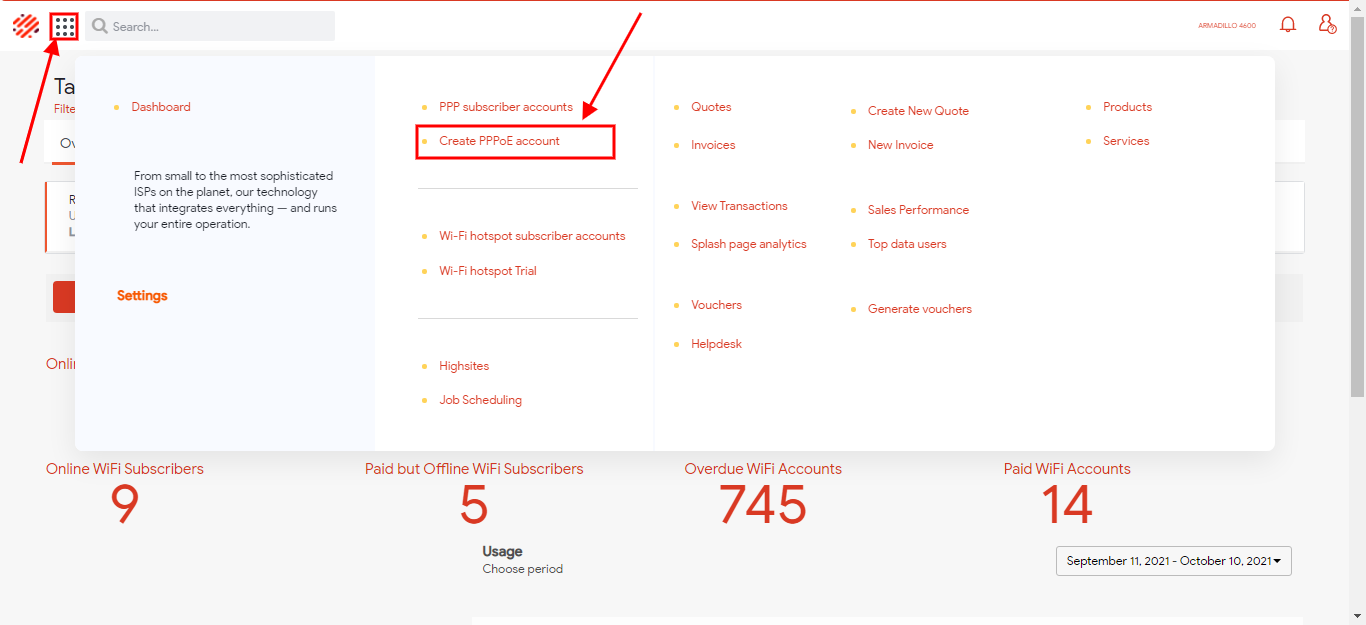 We have 3 Tabs: Service details, Contact details, Device details.
Service details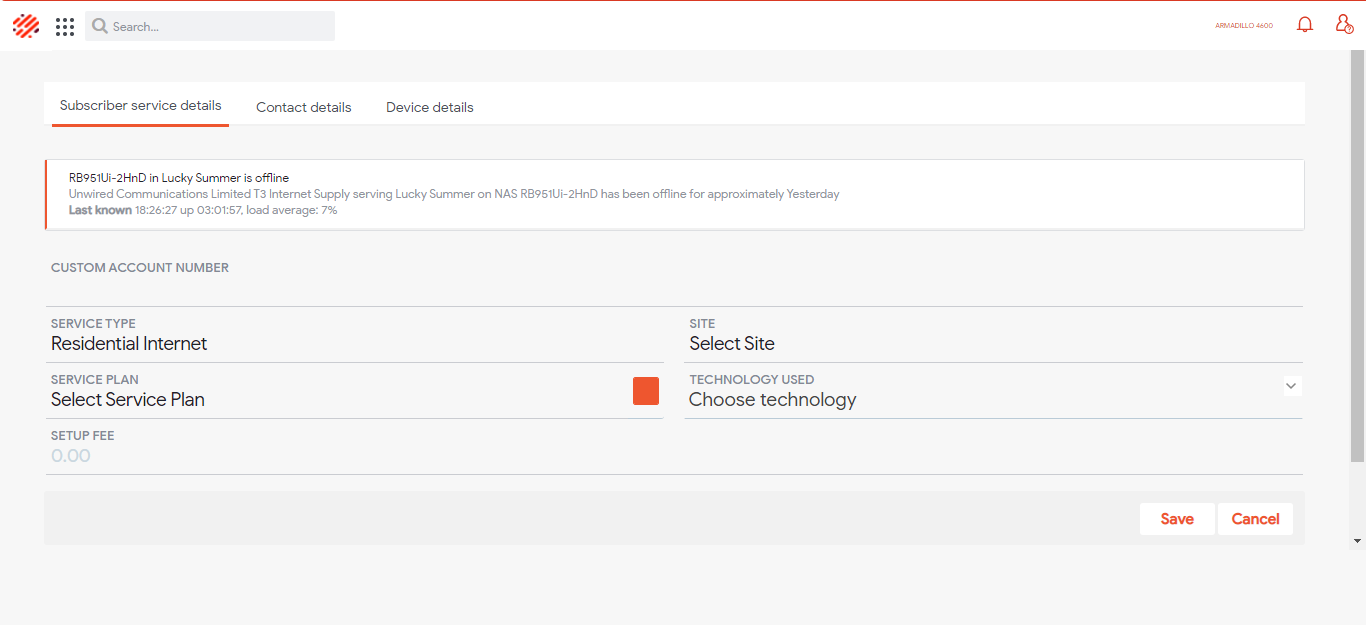 CUSTOM ACCOUNT NUMBER: If this is filled account numbers will not be generated.If you want PPPoE Credentials to be generated automatically leave it blank.
SERVICE TYPE: This is a type of service to your customers.
HIGH SITE: Where a customer router is connected to or is getting service from.
SERVICE PLAN: Internet package
TECHNOLOGY USED: This is how the customer is connected to your network
SETUP FEE: If you charge an installation fee include it here so that when a customer pays it is deducted when payment is made, leave it blank.
Contact details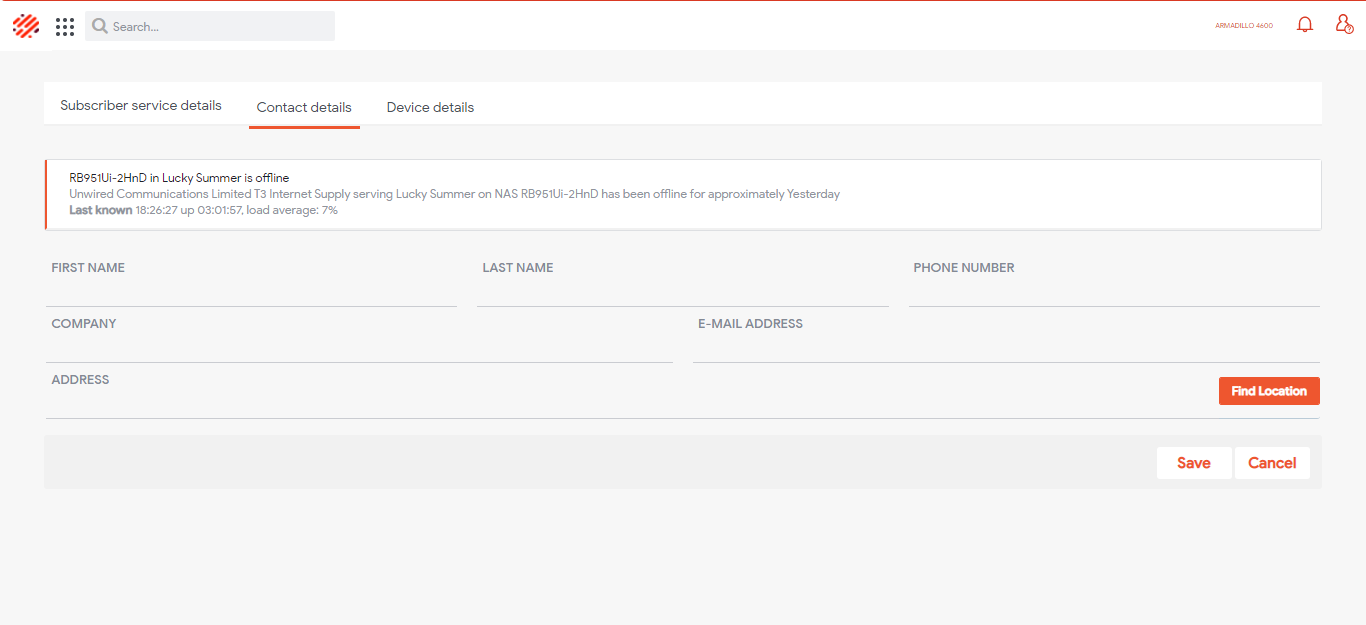 FIRST NAME: Customer's first name.
LAST NAME: Customer's last name.
PHONE NUMBER: Customer's phone number.
COMPANY: If it is a company - include its name here.
E-MAIL ADDRESS: If you need to send Invoices to this customer include this otherwise leave blank.
ADDRESS: Customers residence.
Device details
Businesses that provide unpaid equipment to their customers need to fill this.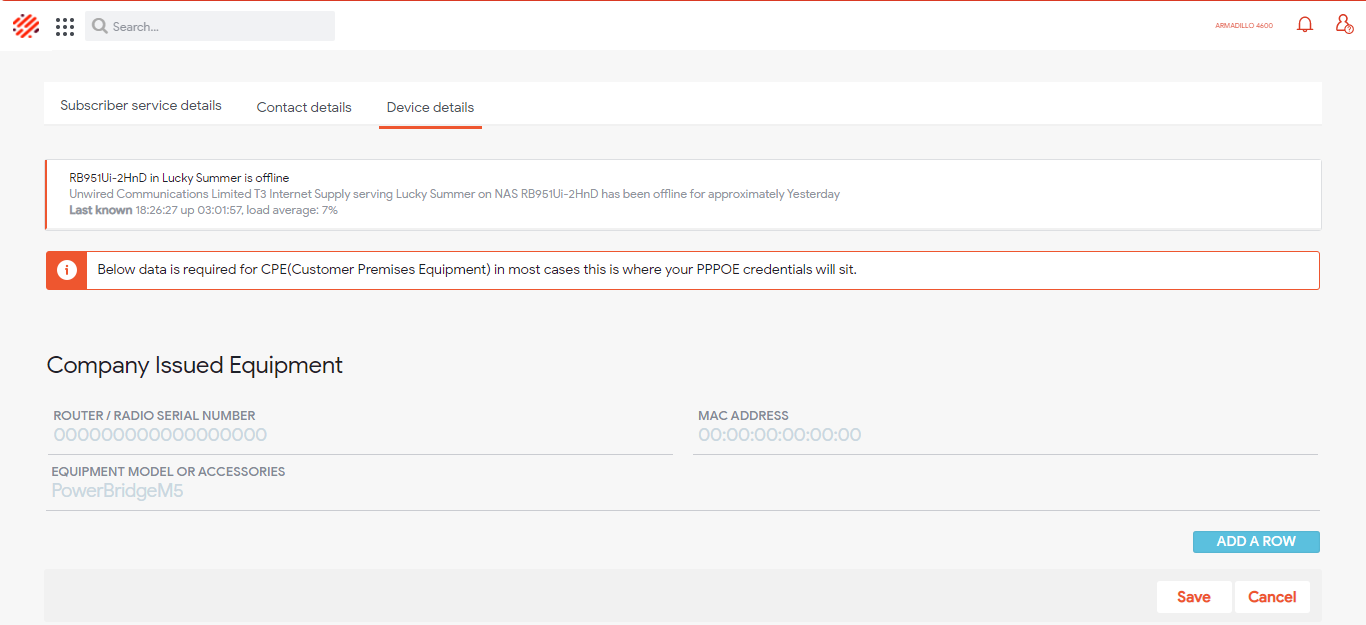 ONU / ROUTER / RADIO SERIAL NUMBER: Serial number for Inventory purposes.
MAC ADDRESS: Device MAC address for your Inventory.
EQUIPMENT MODEL: Manufacturer for Inventory purposes.
ADD A ROW: Add more equipment.